Serial numbers for all Airpods using the following methods:
Go to a paired/connected iOS device and go to Settings > General > About > Airpods > Look under the Serial Number.
Original Packaging
Original Purchase Receipt
Apple Store Repair Receipt or AASP Repair Receipt
The underside of the lid

The image below shows the location of the serial number on a pair of AirPods Pro. On the normal Airpods, they are on the other side.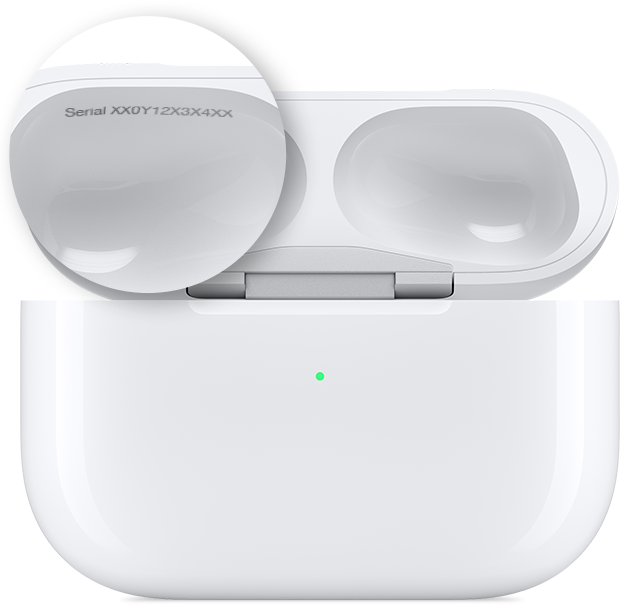 Note: On the AirPods Pro, each earbud or "AirPod" has an individual, unique serial number.