The IMEI number, or the International Mobile Equipment Identity number, is a unique identifier for all cellular devices including smartphones. It is usually used by cellular network providers to verify that a phone receiving service is the one a client signed up for.
There are a few methods to locate the IMEI of an iPhone. Methods 1-3 require your device to perform. Methods 4-6 are methods that do not require your device.
Method 1: iPhone About Page
Go to the Settings app
Navigate to the General section and About
The IMEI and will be listed near the bottom of the page.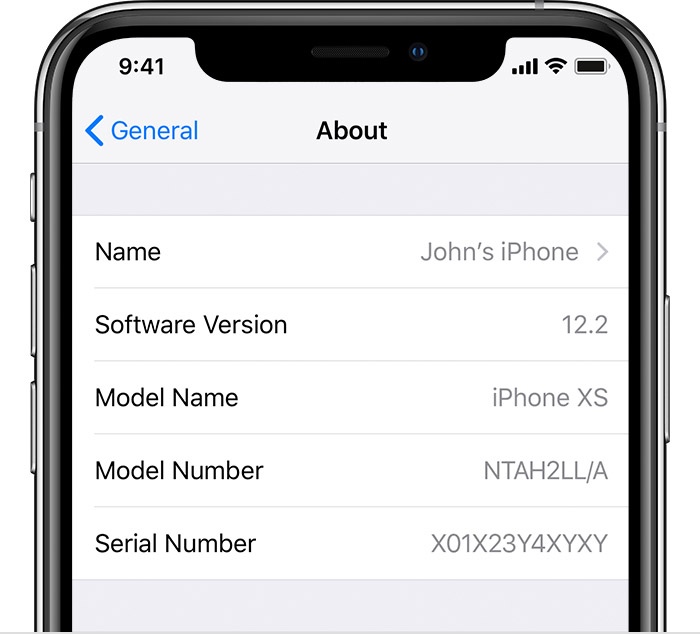 Method 2: SIM Card Tray
Note: This method only works for:
iPhone11/11 Pro/11 Pro Max
iPhone XS/XS Max
iPhone XR
iPhone X
iPhone 8/8 Plus
iPhone 7/7 Plus
iPhone 6s/6s Plus (Excluding the iPhone 6/6 Plus)
iPhone 3G/3Gs
iPhone 4/4s
For other iPhones, please use a different method. (Method 3 for nonworking devices)
On some iPhone models (listed above), the IMEI number is listed on the SIM card tray.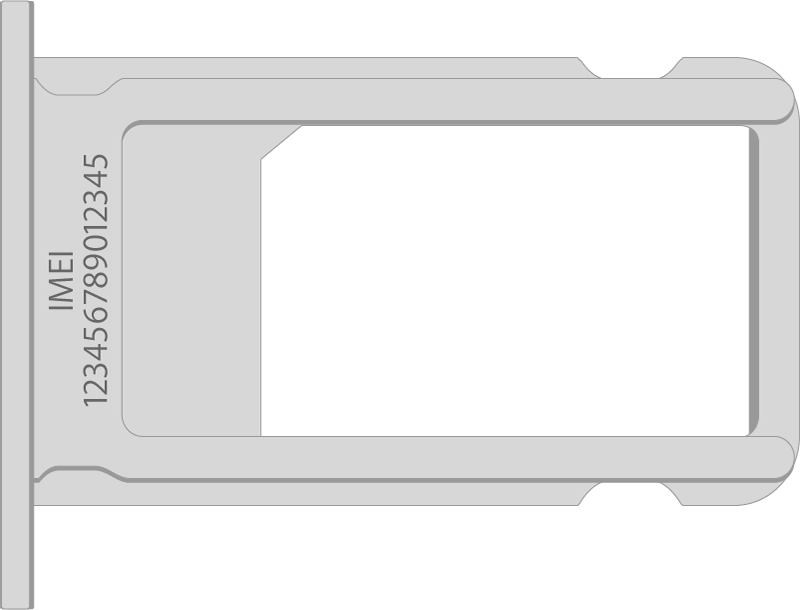 Method 3: Back of iPhone
Note: This method only works for:
iPhone 6/6 Plus (Excluding the 6s, 6/6 Plus only)
iPhone 5/5c/5s
iPhone SE
For other iPhones please use a different method. (Method 2 for nonworking devices)
Some iPhones (listed above) have their IMEI number listed on the back of the device under the iPhone marking and above the regulatory markings.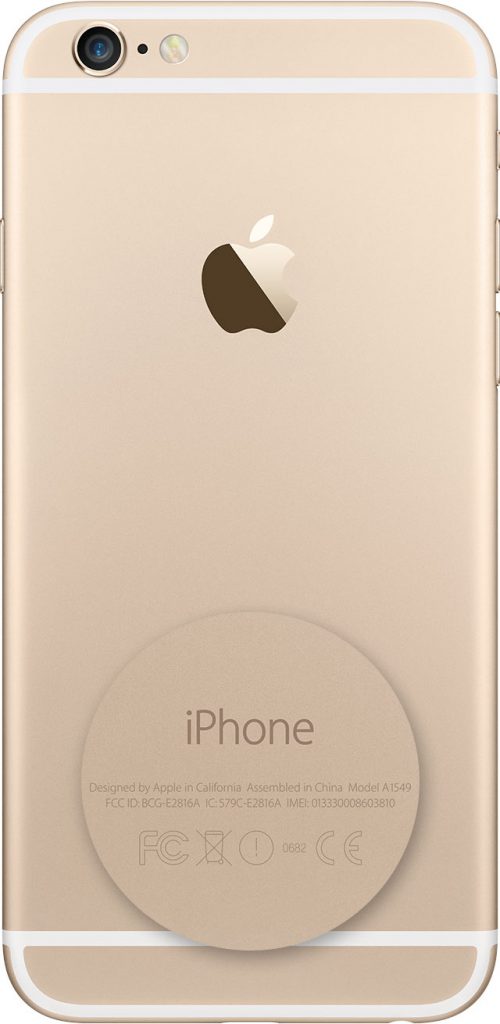 Method 4: Finder/iTunes
Your iPhone's IMEI can also be found in Finder (newer macOS versions) and iTunes. (older versions of macOS or on Windows)
Connect your iPhone to a Mac or a Windows device (with iTunes installed)
Open Finder (on Macs with macOS 10.15 or later) or iTunes (All other Macs and all Windows computers.
Open your device and go to the General (Finder) tab or the Summary (iTunes) tab.
Tap/Click on your phone number located underneath the name of your device. It should reveal the IMEI number.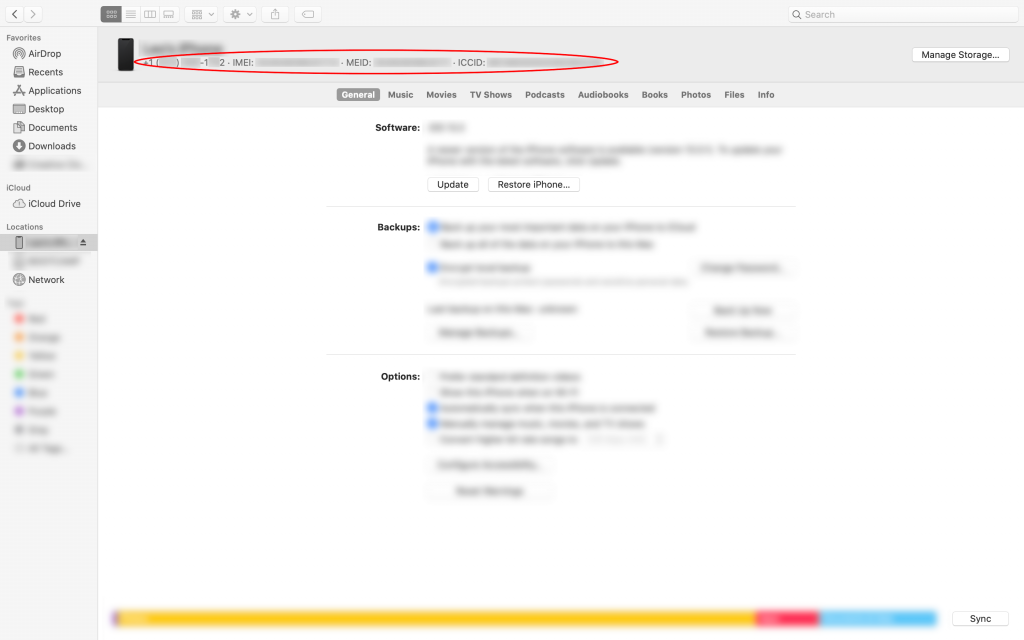 Method 5: Original Packaging
If you still have your iPhone's original packaging and box, you would be able to find your IMEI number on a label, along with part numbers, serial numbers, etc.
Method 6: Apple ID
If you do not have your device or it's an original box, your iPhone's IMEI number can be accessed through Apple's Apple ID website.
Visit Apple ID's website by going to appleid.apple.com
Once signed in, scroll to the Devices section
Locate and select your device to view your IMEI number